---Wakaba and her Randoseru---
It's Friday once again and it's time for Mommy Moments and for today's theme is all about
Kids and Bags
.
I'm sharing photos of my kids bags that they are using at school. Photo above is with her
randoseru backpack
that we bought then when
Wakaba Entered Elementary School
.Wakaba's Granny promised to buy her one but we insisted and just save the money for her instead.
Randoseru backpack
used in Japan is guaranteed to last the whole six years in elementary-- it's made of genuine leather, very durable and tough and of course, pricey.
Haruka had her school bag as our gift from us during her 4th Birthday last Febuary 2o, this year. At first, we thought that we bought a big bag for her size but months went on, it perfectly fits her. Kids grows fast, REALLY!

---Wakaba chan is enjoying her days at primary school!---

---Haruka chan is soo active, just like her big sister!----

---My girls used these Sesame Street bags to bring their extra clothes and stuffs if travelling far---

---Haruka's Cinnamoroll school bag from Sanrio---

Share your Mommy Moments and stories-- join us here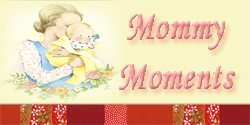 We' d love to hear from you! ^_^